1. Welcoming note
Dear stakeholders,
May I take this opportunity to welcome you all to the Department of Social Work. The Department of Social Work is new at Hubert Kairuki Memorial University (HKMU). However, it offers various courses and awards that are very valuable to recipients/graduates and our country at large. These courses are Basic Technician Certificate in Social Work (NTA level 4), Technician Certificate in Social Work (NTA level 5), Ordinary Diploma in Social Work (NTA level 6) and Bachelor of Social Work (UQF 8). The department started with an MSW Program, but this is now on hold until more faculty with PhDs are hired.To serve students holistically at the University, the Social Work Department coordinates a Psychosocial Wellness Centre as well as students' advisory services.
2. Prospective students
Why Choose Social Work
Social work is a unique profession rich with action, and the power to make a difference among people and communities. Social workers pull communities together, help individuals and families find solutions, help relieve suffering, advance changes in social policy, promote social justice, and foster human and global well-being.
Social workers are found in many places, including public agencies, local governments, nonprofits organisations, private businesses, hospitals, schools, nursing homes, police departments, courts, and in private practice.
3. Meet our Faculty Members
i. Dr. Theresa J Kaijage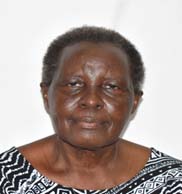 At age 74, Theresa J Kaijage, who retired from ISW in 2010 and joined HKMU in 2014, is now Chair of the HKMU Department of Social Work. Theresa J Kaijage has an MSW from Washington University, USA, as well as MPH and PhD from University of Pittsburgh, USA. She also is founder of WAMATA (Walio katika Mapambano na AIDS Tanzania) and has initiated several projects and programs in Africa. Kaijage Consultants for African Family Health (KC), and Para-Social Work in Africa and HIV/AIDS Program, are among such initiatives that have been associated with her social work passion for Tanzania and Africa in general. She speaks Kiswahili and English.
ii. Ms. Rita Minga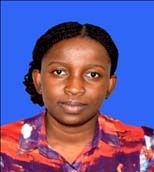 Rita Minga, holds a Master of Social Work from Hubert Kairuki Memorial University and MSc in Development Policy and Practice for Civil Society from University of Bradford. Her research interests are in child protection, HIV&AIDS, Aging, and Disability. She is part of the psychosocial wellness team at HKMU and facilitates a support group for youth born with HIV attending the Care and Treatment Clinic (CTC) at Kairuki Hospital. She also coordinates a food aid project run by Western Kentucky University (USA) and WAMATA (an AIDS Support Organization) Dar es Salaam Branch. Currently, she is in the process of registering for a PhD program in the Department of Social Work at the University of KwaZulu Natal (UKZN), in South Africa. She speaks Kiswahili and English.
iii. Mr. Daudi Simon Chanila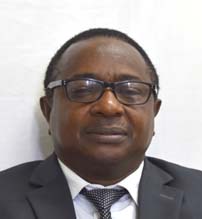 Daudi Simon Chanila holds a Master of Social Work Degree from Open University of Tanzania (OUT). He also holds a Masters in Public Administration Degree from Mzumbe University as well as a Post graduate Diploma in Labour Laws, Mediation and Arbitration from Institute of Social Work. He hasmore than 20 years of social work practice as well as teaching social work in higher learning institutions. His key areas of interest include child welfare. juvenile justice, and welfare policy. Daud Chanila is also Secretary General to a Pan African Organization- ANPPCAN Tanzania Chapter. He is currently a PhD candidate at Open University.
iv. Ms. Esther Katende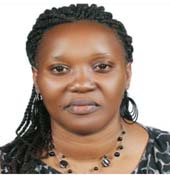 Esther Katende holds a Master of Social Work from Hubert Kairuki Memorial University. She is a professional teacher with good command of Kiswahili, English, and French languages. In social work she has specific interests in child protection, palliative care, and entrepreneurship relating to social work. Esther Katende, too, intends to enroll in the PhD Program at UKZN for the coming academic year.
v. Ms. Pamela N. Mashala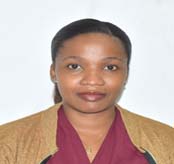 Pamela N. Mashala, holds a Master of Social Work Degree and a Bachelor in Social Work Degree from the Institute of Social Work. She also has a Diploma in Rural Development Planning from the Institute of Rural Development. Pamela Mashala is within her first year of teaching social work in a higher learning institution but has experience in social work practice through several internships prior to joining the Social Work Department at HKMU. Her key areas of research interests include child protection and youth welfare. Ms. Mashala is also a member of HKMU- Psychosocial Wellness Centre. She speaks Kiswahili and English fluently.
vi. Abraham R. Mwalugeni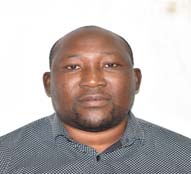 Abraham R. Mwalugeni is an Assistant Dean of Students at Hubert Kairuki Memorial University. He holds Master of Social Work obtained at HKMU and a Degree in Public Administration from the University of Dar es Salaam. He has 18 years of experience working as a Marketing and Public Relations Officer and as Senior Administrative Officer. As a link between the University and students, Abraham has been involved in most of student's activities ranging from academic and social to guidance and counseling. He is also part of the Psychosocial Wellness Centre team coordinated by Dr. Theresa J Kaijage.
Carrier Opportunities in Social Work
Social work offers a wide range of opportunities in different settings and specialties such as:
• Child and family welfare
• Mental health
• HIV/AIDS prevention and treatment
• Youth programs
• Gender issues
• Social work with the elderly and the disabled
• Substance abuse
• Lobbying and advocacy
• Social policy and research
• Community development
Community Impact
The department coordinates a Psychosocial Wellness Centre at HKMU which helps the KHEN (Kairuki Health Education Network) staff and the students who experience psychological distress.
Counselling of Kairuki Hospital staff during COVID-19 pandemic.
The department participates in the commemoration of international day of the Older Persons Day, AIDS Day, Social Work Day, African Child by offering social services to the community and linking clients to services that they need.
Social Services in the community
The department runs a food aid project with Western Kentucky University and WAMATA- DSM Branch.
Research
The department takes part in conducting research with other institutions.
International Links
University of Kwazulu-Natal – South Africa

Western Kentucky University- U.S.A
PROGRAMMES OFFERED IN THE ACADEMIC YEAR- 2020/2021
SN

PROGRAMME NAME

QUALIFICATIONS

DURATION

1

Basic Technician Certificate in Social Work (NTA Level 4)

Holder of Certificate of Secondary Education Exam (CSEE) with at least Four (4) passes in non-religious subjects.

One (1) Year

 

 

 

 

2

 

 

 

 

 

 

 

Technician Certificate in Social Work (NTA level 5)

 

 

 

 

Holder of Certificate of Secondary Education Exam (CSEE) with at least Four (4) passes in non-religious subjects.

Holder of Basic Technician Certificate in Social Work,Social welfare,Teaching,Youth Work,Rural Development,Nursing,Community Development planning,Gender and Community Development,Medical Assistance and Language or related Social sciences

OR

Advanced Certificate of Secondary Education Examination (ACSEE) with at least One Principal Pass and One Subsidiary

One (1) Year

 

 

 

 

 

 

 

 

3

Ordinary Diploma in Social Wok (NTA Level 6)

Holder of Technician Certificate in Social Work (NTA Level5)

 

 

One (1) Year

 

 

 

 

 

 

 

 

4

 

 

Bachelor of Social Work (BSW)

 

 

For Holders of Form six qualifications

Two principal passes in the following subjects: History, Geography, Kiswahili, English Language, French, Arabic, Fine Art, Economics, Commerce, Accountancy, Physics, Chemistry, Biology, Advanced Mathematics, Agriculture, Computer Science or Nutrition.

For Holders of Ordinary Diploma or Equivalent Qualifications

Diploma in Social Work, Sociology, Education, Development studies, Community Development, Counselling and Psychology, Youth Development Work, Nursing or Gender and Development with an average of "B" or a minimum GPA of 3.0.

 

 

 

 

 

 

Three (3) Years